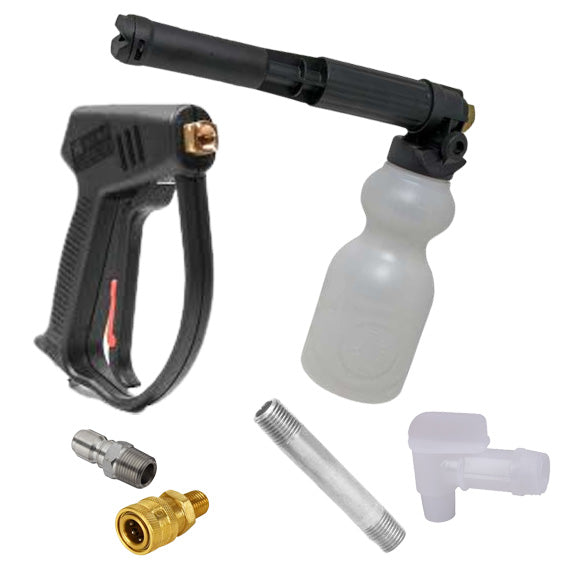 Foam Cannon Attachment Kit
$195.00
NOTE: ProLine's Foam Cannon requires a Pressure Washer with a minimum of 2.3gpm to operate!
Economic setup to connect the Foam Cannon and Trigger to your pressure washer wand.  Kit includes standard pressure washer parts you'll need to attach and use with ProLine's Truck & Tractor Wash and Wash & Wax detergents!
Note: If your washer requires metric connectors you will need to purchase the Metric Foam Cannon Attachment Kit.
Attachment Kit includes:

Foam Cannon
Trigger Gun
1/4" x 4" Nipple, SS
Spigot for 5 Gallon Jug of Detergent
3/8 Quick Connect Plug, SS
3/8" Quick Connect Socket, Brass