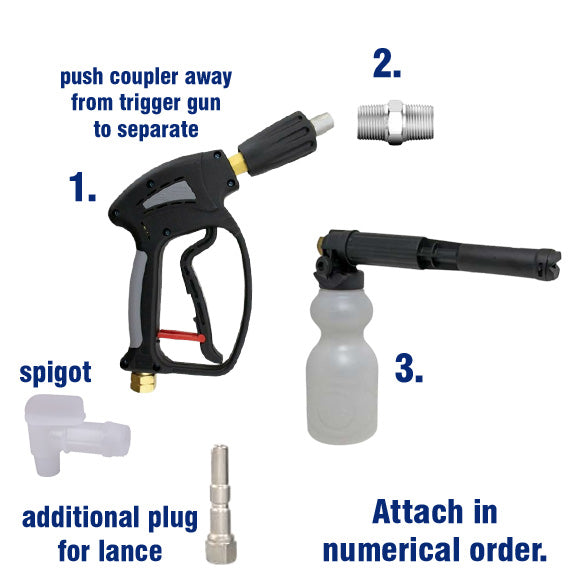 Deluxe Foam Cannon Attachment Kit
$237.00
NOTE: ProLine's Foam Cannon requires a Pressure Washer with a minimum of 2.3gpm to operate!
Conveniently switch from foaming to rinsing, quickly and efficiently, without shutting down your Pressure Washer or turning off your water supply. 
Ideal on-the-go setup for quick connect exchanging between Foam Cannon and the pressure washer lance.  Kit includes standard pressure washer parts to attach and use with ProLine's Truck & Tractor Wash and Wash & Wax detergents!
Note: If your washer requires metric connectors you will need to purchase the Metric Foam Cannon Attachment Kit.
Attachment Kit includes:

Foam Cannon
1/4" Hex Nipple
KEW style Trigger Gun, with Coupler and Female Plug (2)
Spigot for 5 Gallon Jug of Detergent