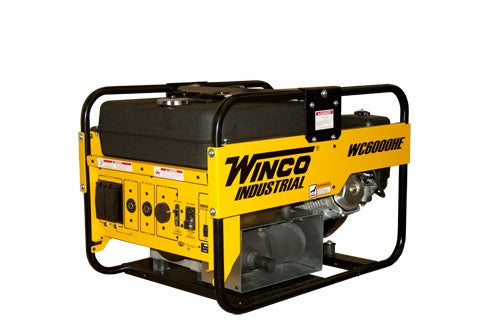 WINCO WC6000HE Generator
$0.00
Call for Pricing! 605-882-5898
This 5500 watt continuous, 6000 watt surge generator can start motors up to 3 hp. This allows your crews to operate multiple pieces of equipment and still have enough power to keep the construction site trailer operational.
Our Switch-less Full Power™ is standard on this model and allows you to draw the full rated output from a single 120 volt or 240 volt outlet, or a combination of both, without switching voltage settings.
Standard features like powder coat paint, lifting eye, low oil protection, USFS approved spark arrestors, hour meter, 100% copper windings, Conserv-R automatic idle control, and Winco's proven reliability make this generator the perfect choice for industrial applications. This model includes electric start.