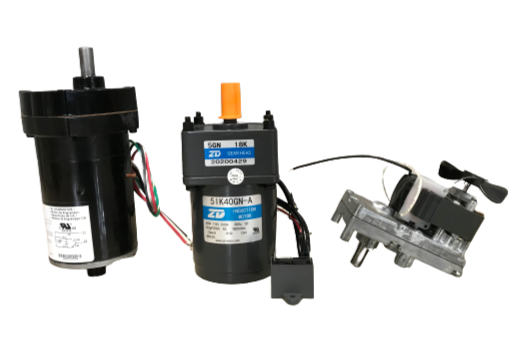 Cuda Turntable Motor Parts
$19.00
Cuda Parts Washer Turntable Motor Parts:
A. Part #500.117 - Turntable Drive Motor, 95rpm (Dayton) - Made in USA [Replaces PN 500.116]
B. Part #8.725-371.0 - Turntable Drive Motor, with Capacitor (May Require Modification) - Made in China
C. Part #8.714-379.0 - Gearmotor (Model 2412) 
D. Part #8.713-358.0A - Turntable Motor Start Capacitor, 5UF  (Dayton) [for PN 500.117] - not pictured
We also have other Turntable Motors, Capacitors, and Replacement Parts.  If you don't see the part your Cuda needs, please give us a call!