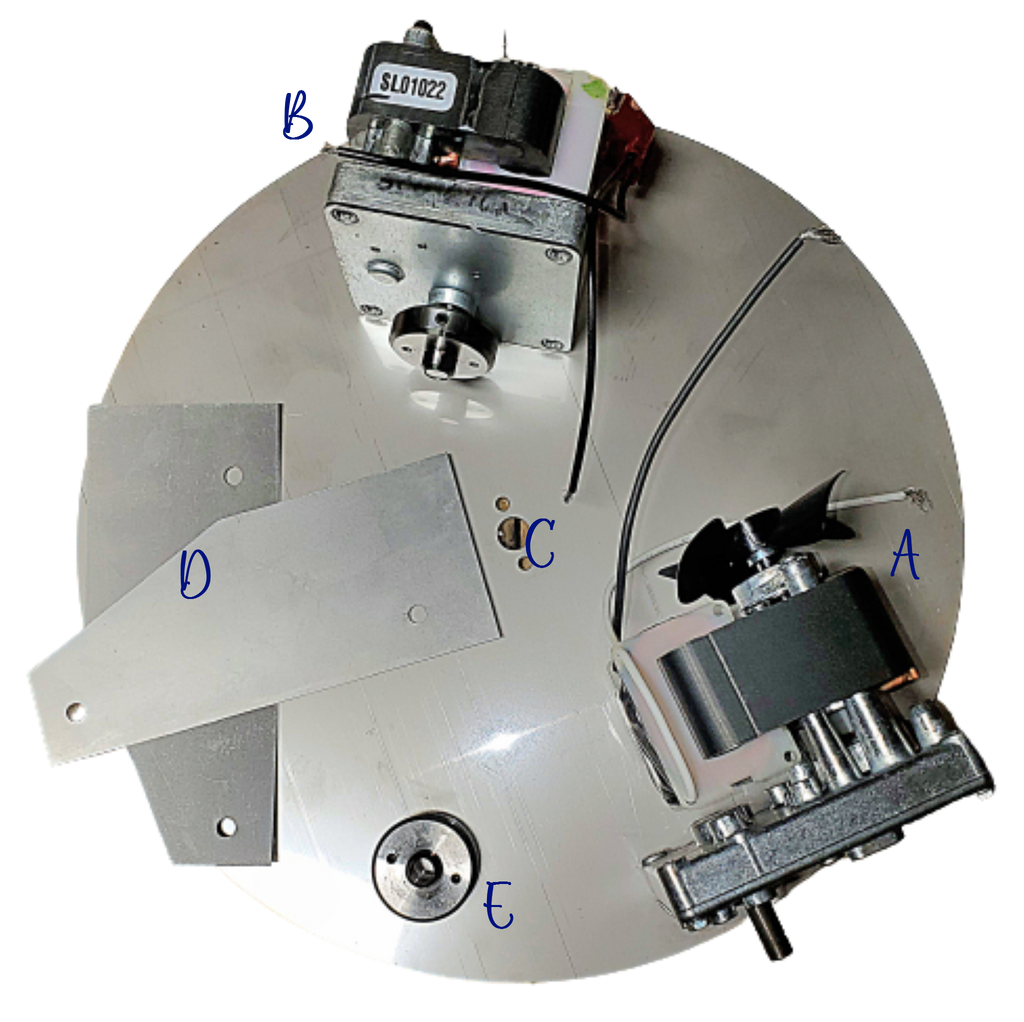 Cuda Skimmer Parts
$12.00
Cuda Parts Washer Oil Skimmer Parts:
A. Part #8.904-676.0 - Skimmer Motor, 6rpm 120v with Fan, Retrofit

B. Part #500.690a - Skimmer Motor, 110v with Hub
C. Part #8.918-672.0 - Skimmer Disc, SS

D. Part #9.804-102.0 - Skimmer Blade, SS (price for one blade)
E. Part #8.719-987.0 - Skimmer Hub

We stock many more parts that are not shown.
If you don't see the part your Cuda needs, please give us a call!