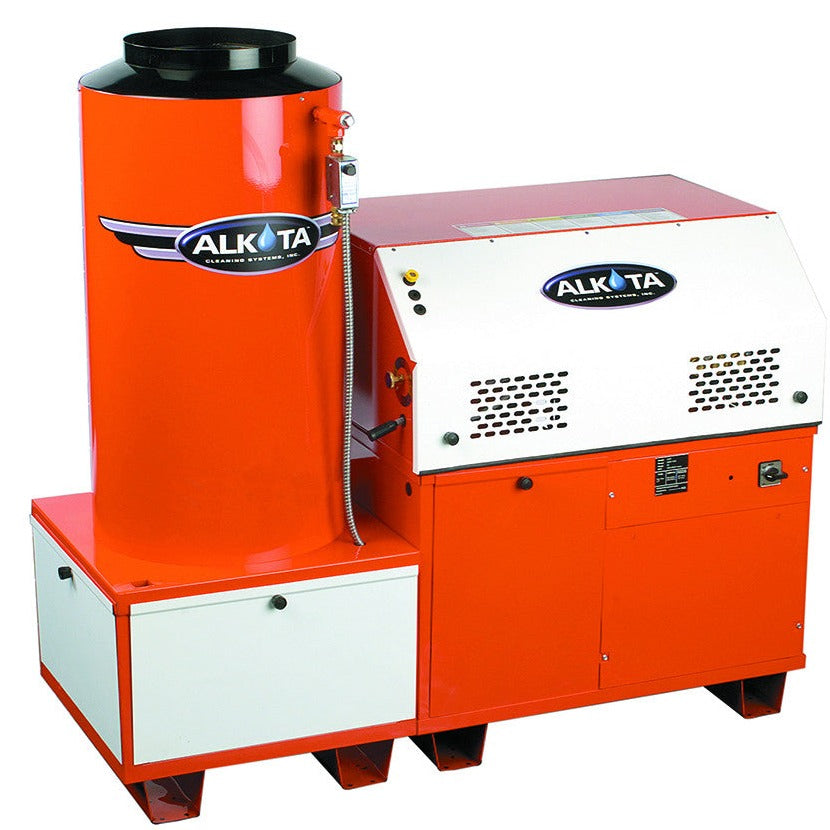 5301 NG/LP Fired Pressure Washer by Alkota
$0.00
Call for Pricing! 605-882-5898
All Alkota Pressure Washers are proudly made in America keeping hard earned money inside local economies!
Capacity** 
5 GPM
Pressure** 
3000 PSI
Pump 
Triplex, Oil Bath
Motor*** 
10 HP, 230/460 V, 1 OR 3 PH
Coil**** (Steel Pipe)
243', 1⁄2" ID

 

Schedule 80

Burner Natural, Aspirating Natural
440,000 BTU
Gas Consumption 
N-420 Cu. Ft. Per Hr. LP-5.4 GPH
Stack Size 
12"
Temp. Control 
Standard
Chemical 
Precise Metered
Float Tank Stainless Steel
Standard
Steam Capacity (Optional)
150 GPH
Dimensions 
L-55" H-54" W-25 1⁄2"
Shipping Weight 
885 lbs.
Brochure Alkota Stationary Natural Gas / Propane Hot Water Pressure Washers
We happily serve the Northeast corner of South Dakota with Alkota Products! Please see our Sales Territories Page for more info.
CALL FOR PRICING! 605-882-5898